For centuries people have been hiding unsightly articles, library doors and cupboards with faux books. Their most striking quality is that they look so convincing. Today faux books are valued by curators, interior designers, art directors and discerning individuals for their remarkably authentic appearance, which lets them sit alongside the genuine article completely undetected. They are easily obtained, quickly fitted and all for a fraction of the cost of purchasing antique volumes.
Easy installation makes them perfect for film and theatre sets, while bars, hotels and restaurants find they can provide essential period detail using a fraction of the expensive floor space a real bookcase would require.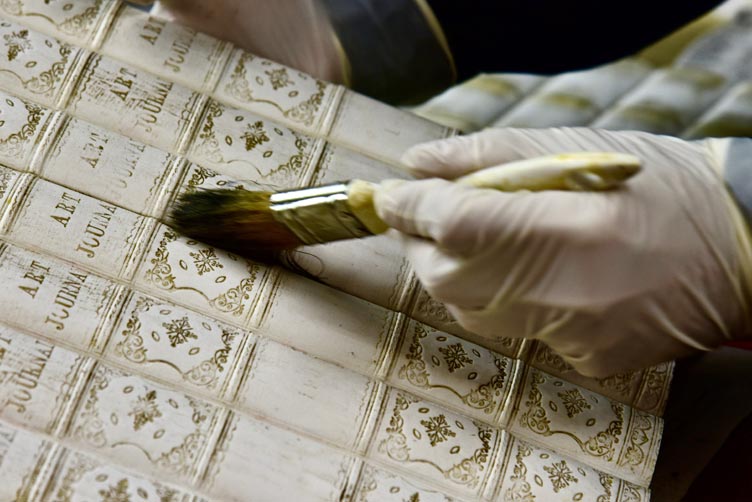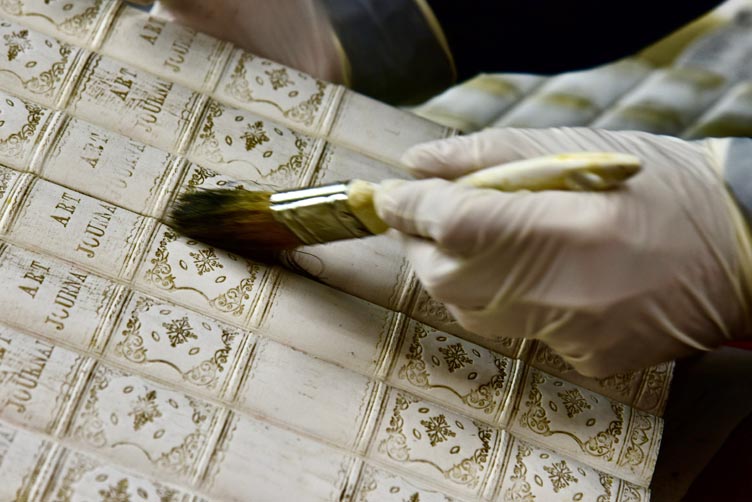 Making A Faux Book Panel
Our faux book panels are authentic reproductions taken from genuine antique leather books either sourced at auction, borrowed from libraries or found in private collections.
The process we use allows all the details to be faithfully reproduced without causing damage to the original. Each spine is then individually coloured, gilded and waxed by hand. A variety of colours are available all of which have a beautiful antique patina. This authentic and superior finish makes our books indistinguishable from attractive, old preserved books admired by so many.